WELCOME
TO
CHURCH.
Whether you're just starting to search for something more in life, or you're already a follower of Jesus, the New Life family welcomes you. Our Oneonta NY church mission is simple: To love God, love people, and to show people how to follow Jesus! Come just as you are and experience God at work in a powerful way!
Interested in attending a worship service in Oneonta NY? Want to find out what's going on at New Life including: ministry events, hangouts, volunteer opportunities, and more? Check out our list of events for more info!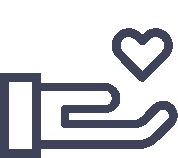 The generous will prosper;
those who refresh others will themselves be refreshed.
LOVE GOD
LOVE PEOPLE
MAKE DISCIPLES
#NEWLIFEONE